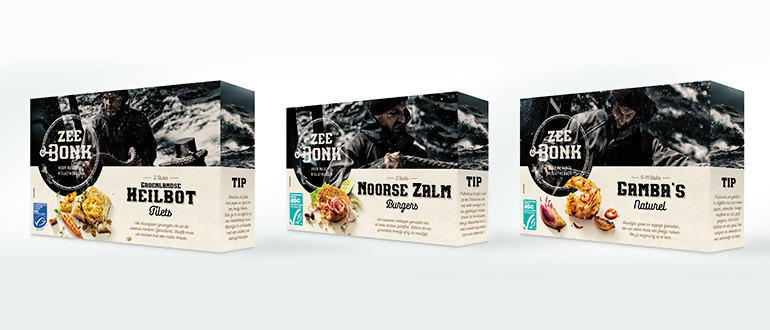 Zeebonk - For true fish lovers

19-12-2018
In October 2018, leading Dutch retailer Jumbo expanded its frozen fish offering with 12 new products under the 'Zeebonk' brand name. Seafood Connection is the sole supplier of 'Zeebonk' products, which are exclusively sold at Jumbo supermarkets.
12 items
The broad range consists of a dozen frozen fish varieties: from natural fish fillets to breaded products and shrimps. All products are responsibly farmed (ASC certified) or sustainably wild caught (MSC certified). We expect to expand the 'Zeebonk' product range further in future.
Quality
'For true fish lovers', the Zeebonk slogan, emphasizes the products' high quality. The Zeebonk brand represents tough, hard-working seamen and honest, healthy and high-quality fish products, caught with respect for the environment.
Packaging
Packaging plays an important role in communicating brand values to customers. That's why we were closely involved in developing the exclusive private label brand 'Zeebonk' with Dutch retailer Jumbo. Are you interested in developing a new product range? We can help! Ask our sales team about the many possibilities on offer.